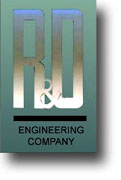 ---
Precision Machining Services, using Conventional and Computer Aided Manufacturing (CAM) Tools.
---
Product Development by Reverse Engineering.
---
Tool Design & Manufacturing of Dies & Molds.
---
Manufacture of Flow Control Devices and Valves.
---
---
Manufacture of high volume, high precision small sized components.
---
---
Manufacture of Sheet Metal Tooling and Components.
---
Consultancy on preparation of Engineering Drawings, Manufacturing Layout & detailed Operating Instructions for machining atypical products.
past endeavour - our presence - your future